David Franklin
June 10, 2020
2022-03-24 23:44
David Franklin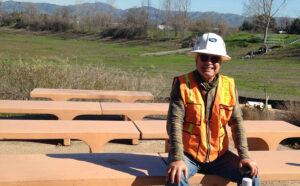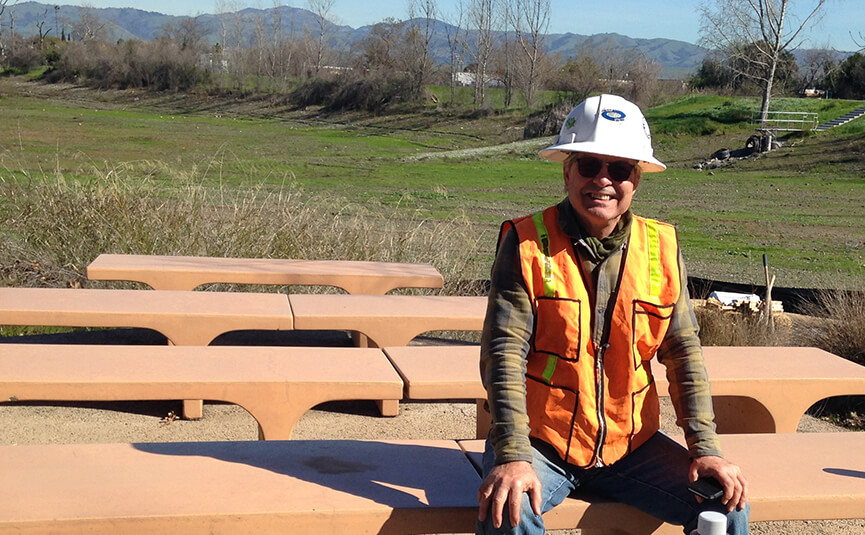 David Franklin is a nationwide presenter and award-winning landscape professional with over 35 years experience in the Green Industry, including 20 years in the construction site erosion control and industrial stormwater quality sectors. He has worked on stormwater issues as a consultant, specifier, SWPPP writer/manager, contractor, sampling technician and inspector on projects including vineyards, mines & quarries, river restoration, freeway & railroad and home construction as well as industrial facilities for petroleum transportation, waste transfer stations, marinas and national laboratories etc.
From 2001 to 2014, Mr. Franklin was an Approved Instructor for the CPESC Review and Exam presentation; helping to organize CPESC events and proctoring exams for groups and individuals in western states. From 2009 to 2014, Mr. Franklin was delivering the CESSWI Review Course and Exam.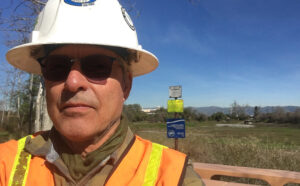 In recent years, Mr. Franklin developed and delivered numerous stormwater classes to the public and private sector including QSD/QSP, Caltrans (California Department of Transportation) personnel in Design, Construction and Landscape Architecture divisions, the 24hr Caltrans stormwater course to contractors working on Caltrans' projects.
In 2016, David was employed by Filtrexx Sustainable Solutions where he increased his knowledge and passion for spreading the word on the benefits of compost and using compost-based BMPs.
Currently, David is involved with compliance support for California Construction, Industrial and Vineyard Properties.
Additional Information:
ToR for Industrial General Permits (QISP)
Qualified Professional for Vineyard Property General Permit
Past CPESC Technical Vice Chair, CPESC Executive Council Member and CPESC Regional Representative: California, Arizona, Nevada and Hawaii.
Past Chapter President of the California Landscape Contractors Association.
Past Executive Officer for the Western Chapter of the International Erosion Control Association.
Various articles published on topics ranging from erosion control to native grass establishment.
Developed and delivers courses for BMP Installers, Sampling and Stormwater Calculations.
Spanish language stormwater trainings available.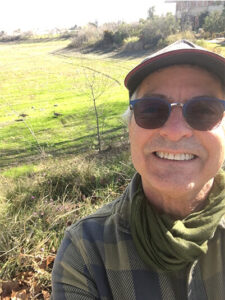 While in the Galapagos, David donated time by volunteering on a sustainable coffee plantation, helping to plant the at-risk Scalesia tree and supporting the composting and industrial effluent management efforts in Puerto Ayora.
Mr. Franklin visited the Peruvian Amazon several times for a 10-day program designed for educators to improve teaching skills by participating in environmental workshops and volunteering in a native village.
In 2019, David travelled to Vietnam to meet with members of the media and government to discuss environmental issues and possible programs. While there, he volunteered with the Sala Club that performs surgical missions for the poor and outreach to orphanages. In his personal life, he's a recognized and commercially placed singer/songwriter, playing banjo, mandolin and guitar with his band, The Hillwilliams at private and public events. In his spare time, he tends to the chickens, veggies, honeybees and plays handball like a maniac.
"David is passionate about his work and the right ways to do the project with cost and design in mind. " SC – Sacramento

"Dave is an amazing instructor who keeps the information flowing and fun. " MS – Folsom

"I really liked David's presentation and teaching style. It made studying tedious permit discussion engaging and exciting. " Erik H. – Grass V